I found this little writing desk at the curb.
There was nothing wrong with it. Absolutely nothing.
Yeah, again, I forgot to take the before picture, so you're in fact getting a "during" picture. And a crappy picture at that. It will just have to do.
And here she is finished. Paris Grey, with Old White accents.
Such pretty long legs!
Followed by clear wax.
It's so cute. It has a groove on top for your pens and pencils and storage underneath for your writing paper or, more likely, your lap top, since sadly, hardly anybody hand writes notes anymore.
I made embellishments using another stencil from my girl Martha. These stencils are so beautifully detailed, it looks like real lace!
So tempted to keep it for myself, because it's so cute and romantic, but let's be honest, I have no room for it. Sigh!
Perhaps whoever ends up owning it will be inspired to start hand writing letters to everyone!
I accessorized it with roses in a julep cup. I bought the beautiful silk roses on my Hobby Lobby shopping spree a few weeks ago. They were a little pricy but so worth it because they're so realistic looking. And the beautiful silver plated julep cup I put them in? I thrifted it at Value Village for $6. It's from Pottery Barn and would probably have costed around $30 originally. Yeah.
Mine has tarnish on it. Bonus!
Little fun fact for ya about julep cups: According to Wikipedia,
t

raditionally, mint juleps were often served in silver or pewter cups, and held only by the bottom and top edges of the cup. This allows frost to form on the outside of the cup. Traditional hand placement may have arisen as a way to reduce the heat transferred from the hand to the silver or pewter cup.
*******
Linking up to: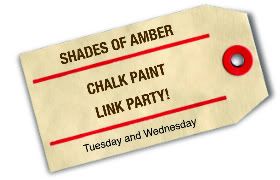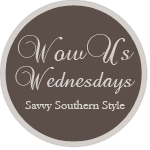 http://www.greenwillowpond.com/