It occurred to me that I never posted about this chair. This post was a long time in the making.
You see, I bought this chair many years ago at an antique shop. I had it for so long I believe it moved with us twice! It stayed in the basement all that time, waiting to be refinished, along with the numerous U.F.O.'s (Unfinished Objects) collecting dust down there. I believe we all have those?
As you have probably gathered by now, things happen slowly with me. A few years after I acquired the chair, I finally ordered caning supplies. These only went through one move.
Well, lo and behold, last winter, I said to myself, "Self, it is time." So I taught myself to cane. Yes I did.
Here you have Liz Lemon The Cat supervising. She was totally fascinated with the strands being weaved in and out. Small things.
The pegs help hold the strands in place. It's quite the process, back and forth, left to right, over and under. I made plenty of mistakes. I had to start some rows again. The strands would sometimes break. Gaaah! Definitely an exercise in patience.
And here it is finished! If there are any caners out there, I know it's not perfect, but please be kind. It's my first attempt!
I gave it the ole tush test though and it passed! No small feat with my tush!
It sort of looks like I know what I'm doing, right?
I painted her with Annie Sloan Old White, and did a little distressing, keeping the look simple.
Here she is in all her glory!
And last but not least, I finally took her to Rustic and Refined Interiors to be sold.
It took many years but I got her done! At looooong last. Which just goes to show you that you should never give up on all those U.F.O.'s. They all get done. Eventually.
*******
Linking up to: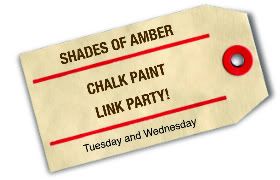 Wow Us Week-End at Knot Too Shabby